ZTE on BreakBulk 2019 in Bremen
30 April 2019
We would like to invite you to the Breakbulk Europe 2019 in the city of Bremen in northern Germany. The event gathers numerous guests every year, specialists in the project cargo industry, oversized and heavy transport, sea transport, breakbulk and heavy lift services.
Also this time one of the exhibitors will be ZTE.
We invite you to visit our booth No. P13. BE OUR GUEST AT BREAKBULK EUROPE 2019!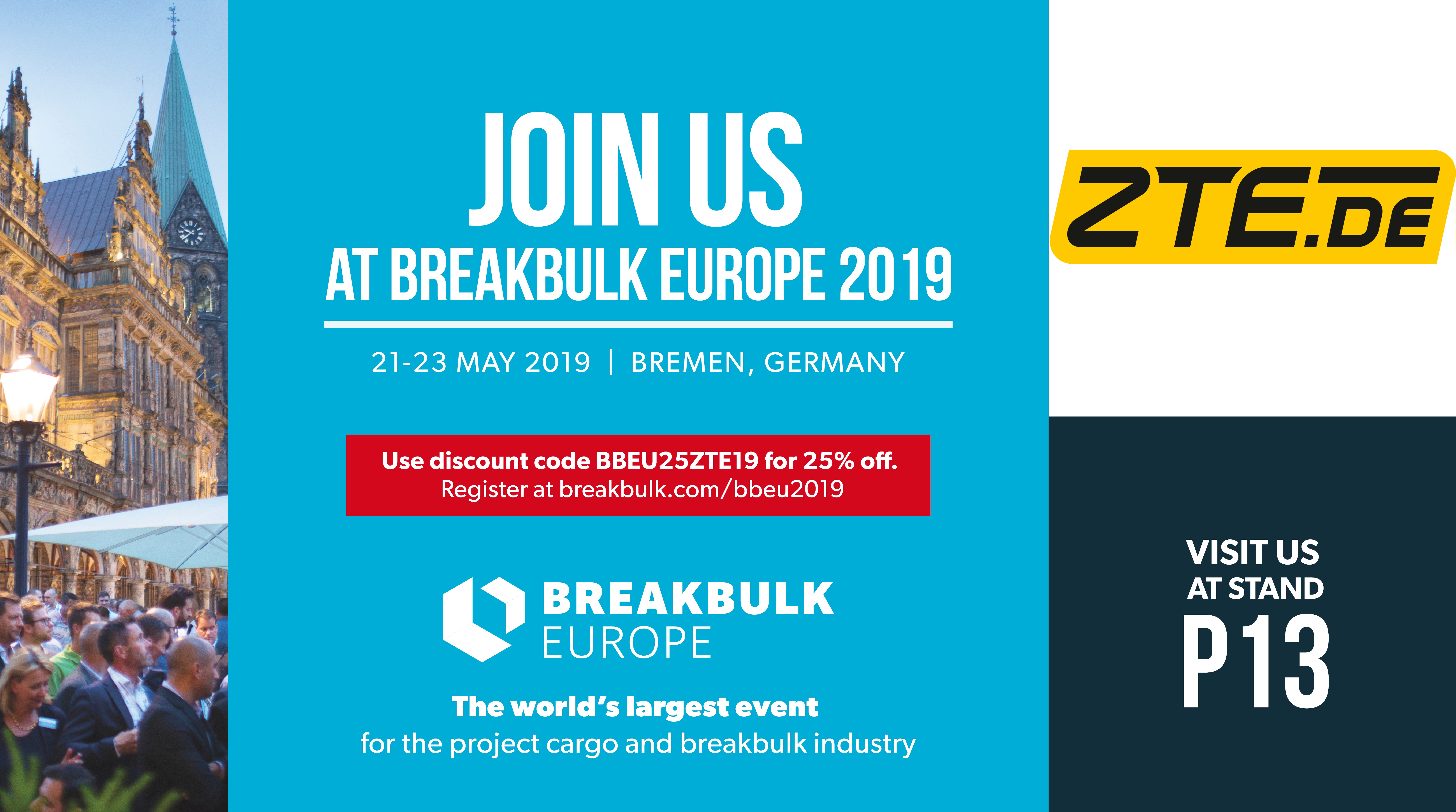 for 33 years
ask for our offer